https://www.facebook.com/groups/1095760077991950Whether you're looking to buy or sell, it will require a move! To help get you organized (or even if you just want to live in an uncluttered space, I have created a 30 day declutter challenge! There are several ways you can participate:
1. Download the attached calendar
Notice that the challenge is on weekdays to give you rest and reward for the work!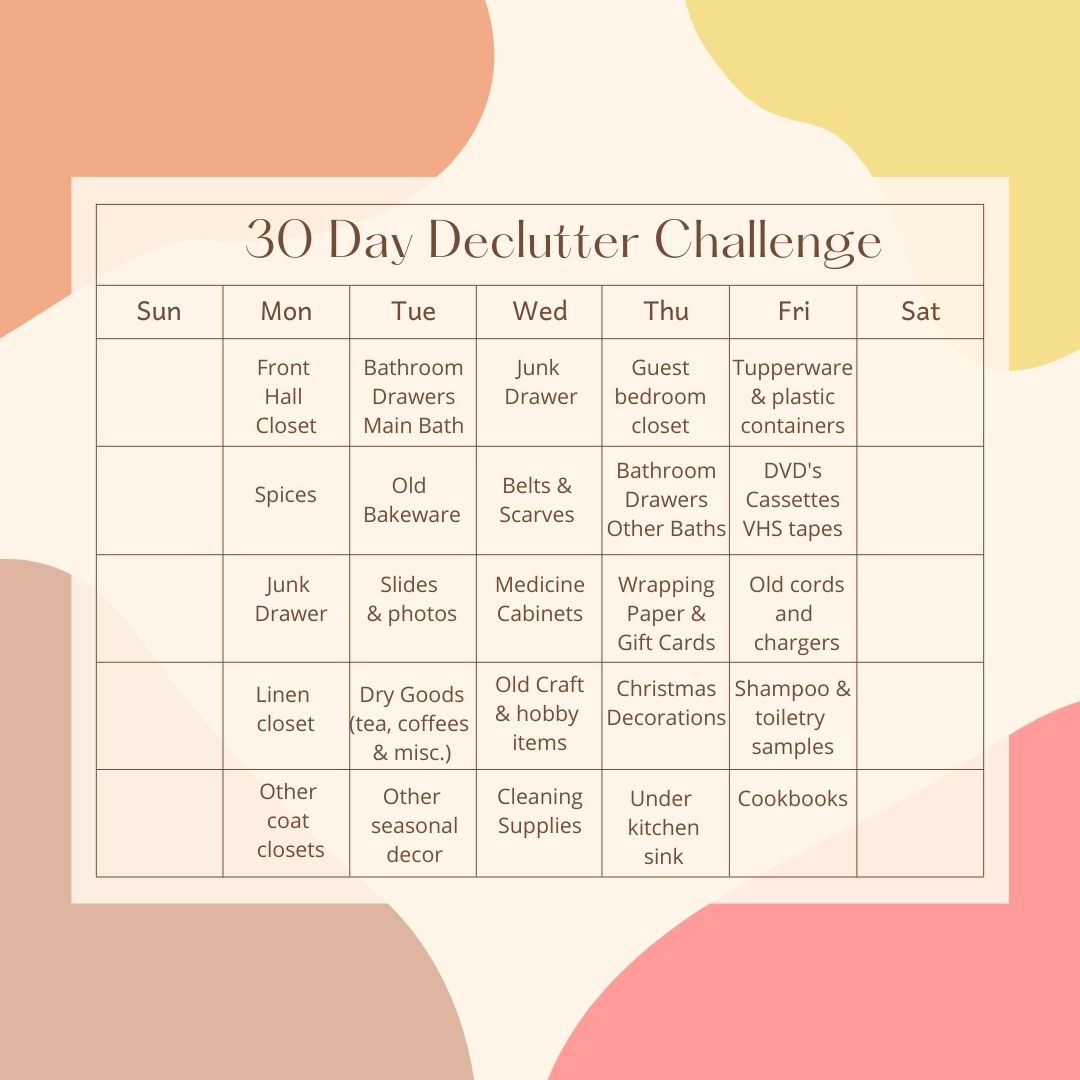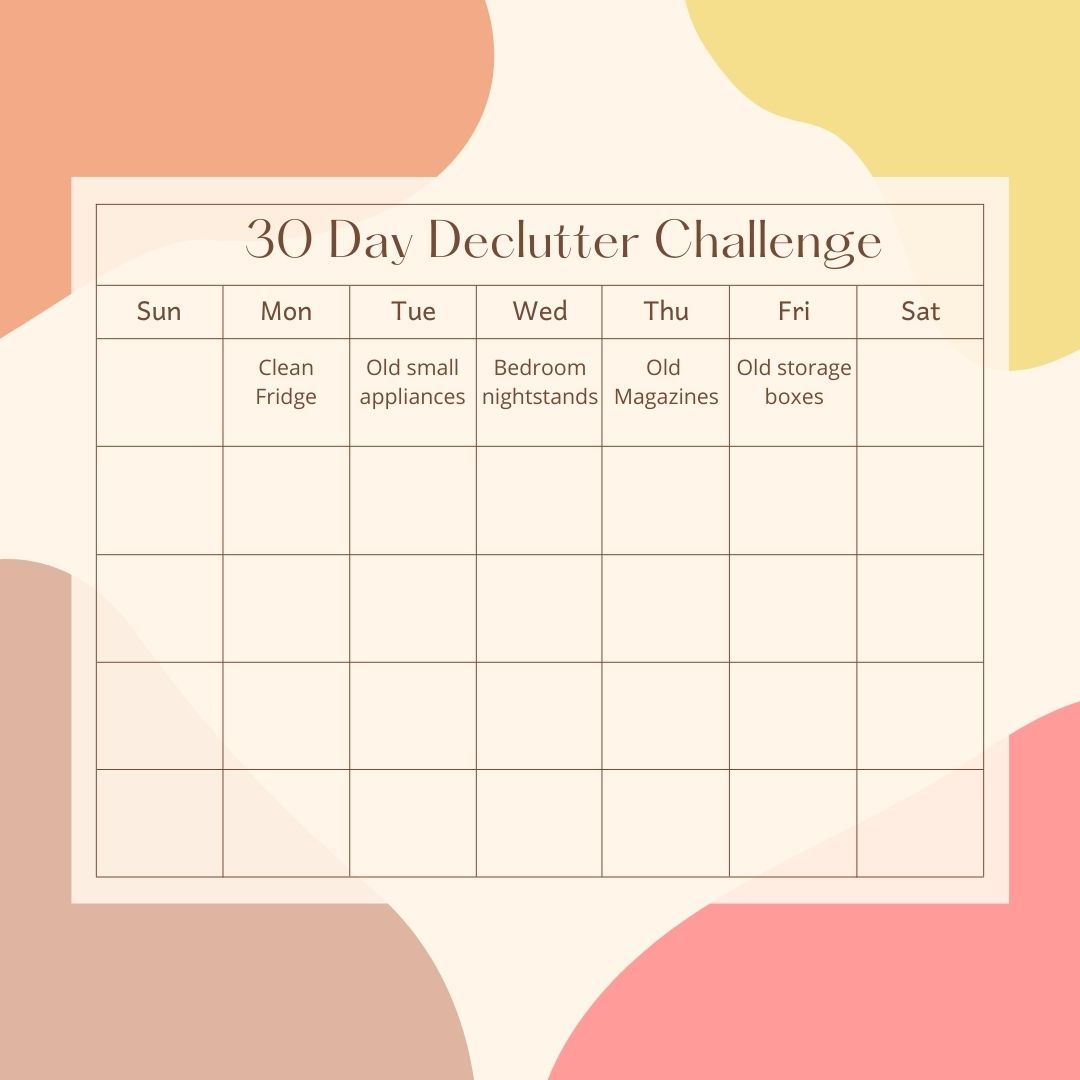 2. Join the Facebook group for daily posts, hints and tips here:
30 Day Declutter Challenge Facebook group
How to sort through your stuff:
Whether you live in a Toronto home, or you're preparing your Scarborough home for sale - it helps to have some things to think about when you're decluttering. Here are some tips and tricks.
Get organized: Have 3 sorting bins, boxes or bags ready & label them: keep, donate & trash
Use the following criteria to sort:
Do I use this? You shouldn't really have to think long about this. You either use it or you don't. Take note that the question is NOT "Will I possibly use this one day?".
Is this item extra? How many wooden spoons do you really need? Do you really use all four cookie sheets? Evaluate what you need and use on a regular basis. Remember that you can always borrow items from friends or family for those "one time" events. Choose your favorite and donate the extras!
Would I buy this today? I find that this is a really helpful questions when looking at decorative items. Ask yourself if you still love it and if it is still your style. Is it adding beauty or function to the space or is it just adding to the clutter?
Does this help to make my life easier? There may be some items that you don't really need, but you do use regularly and they help to simplify things. For example, we have a rice maker that we use at least a couple of times per week. Yes, I could make rice on the stove and get rid of the rice maker, but it really does help to make things run smoother. You can definitely splurge on some items – just make sure they are useful to you!
Does it fit? This is one of the most helpful clothing busters – make sure you're keeping items around that both fit and make you feel good!
Have you worn it in a year? If it's sports specific (and covid has prevented you from participating for a while) you can give this rule some leeway, but if you haven't worn it in a year do you really need it?
Good luck with your challenge!