I've put together this 3 part video series to talk about condos.
While condos are easy to live in because they are virtually maintenance free, many of my clients feel choosing the condo that's right can seem tricky, simply because you have lots of choices!
So where do you start? I recommend you start with the features that will suit you best now, and also think about 5 years in the future - if you think your needs will change, plan for that as well. My 3 minute video will take you through all the tips including:
Is bigger necessarily better?
What layouts are best?
What amenities work for you?
What to consider about the location
Here are some extra thoughts that I don't share on the video:
Condo prices in Toronto can be higher if you want very specific features like:
a locker
a nice view
recent renovations
close to transit, especially near the Subway
an extra parking space
a concierge
That just makes sense right? The better the features, the greater the price.
The condo in the top picture below will likely get a higher price per square foot than the one in the second picture: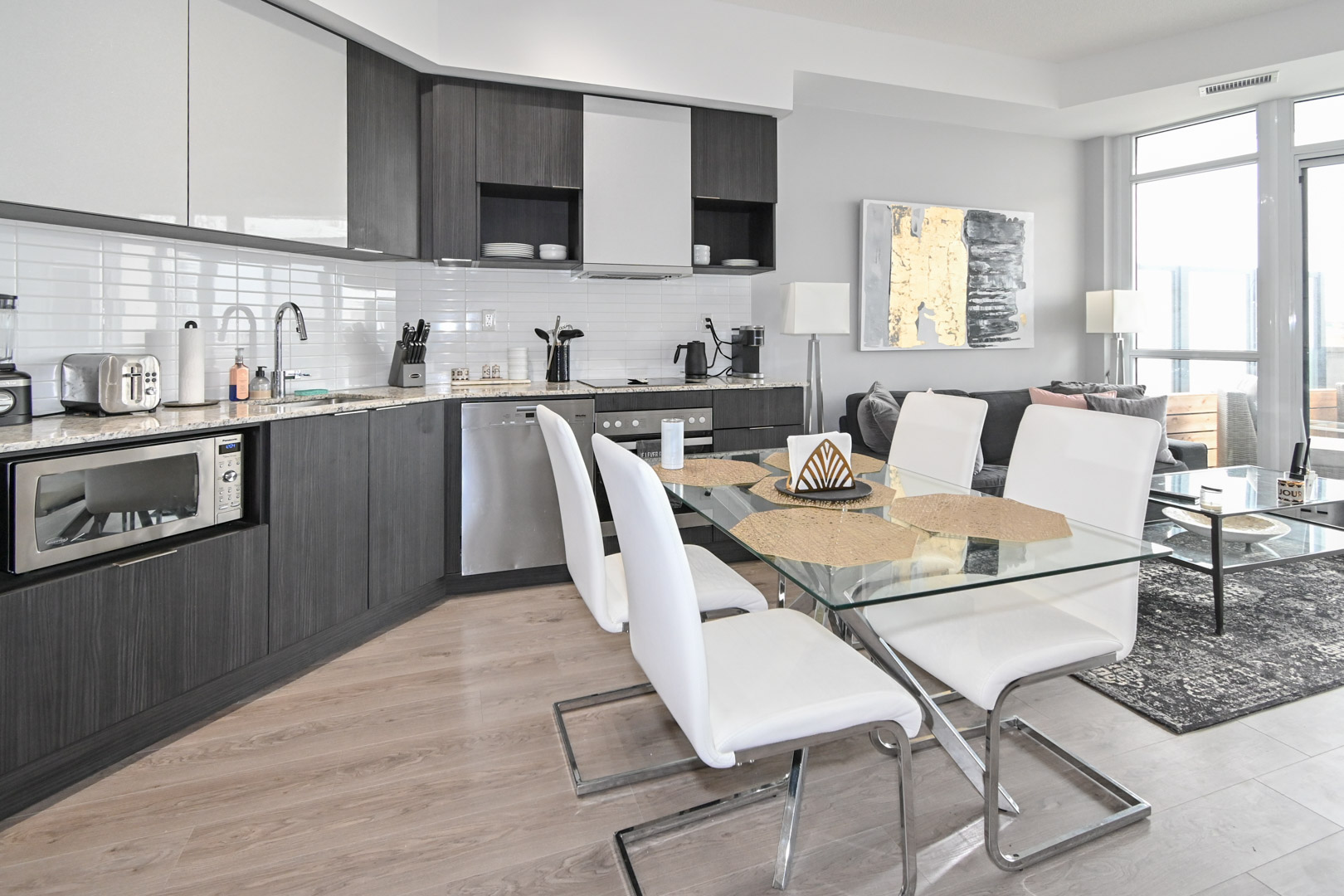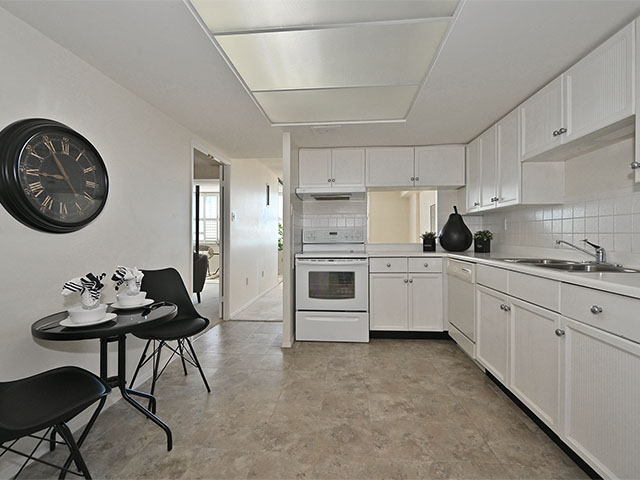 So where are the best value condos in the Greater Toronto area right now?
Condos for sale in Scarborough & North York are the best value for your money. You will get a great combination of size, amenities & price per square foot in established, safe neighbourhoods.
Many Scarborough & North York condos are older, so you will find large suites with spacious rooms that will fit your furniture. You can also find what I call 'modest' buildings with fewer amenities - which over time keeps maintenance costs for the building modest as well.
Surprisingly, Durham condos are more expensive per square foot. That's because the buildings there are newer. In Durham, right now the best value condos are in Pickering, near the Pickering Town Centre.
The most luxurious condos but still great value are also in Pickering, Whitby Shores and Guildwood. There are also some lovely new buildings in Scarborough all along the Kingston Rd. corridor.
Pro Tip: Try and view condos that are furnished models to get an idea of whether the layout works for you. Then you'll be able to narrow down your wish list, making your decision making much easier.
Pro Tip: If you narrow down a building and layout you like the ones above and below are likely the same layout! So all the units with "02" at the end are likely similar!
More information on Condo Prices in Toronto:
Financial Post Article on Condo Prices
Blog TO prediction on Condo Prices in 2022
Of course this is just an overview – if you'd like to learn more you can call me at: 416-562-5002 – I'll put the number below. My next video will be all about the monthly condo fees.
Also I've created this handy tip sheet called "12 Helpful Tips to buying a Condominium" which you can download for free!
You can download the tip sheet from my Google Drive, here: 12 Helpful Tips to Download