The Toronto real estate for just released their year end numbers for 2022. You may see a lot of messages from realtors hyping the fact that prices were actually up here over a year 8.6% in Toronto, but that does not tell the whole story! I've done a 3 minute video with my findings & predictions for 2023 - the link is above.
I thought it would be more interesting to take a look at the first half of the year vs. the second half of the year to see what was really happening!
I took a look in depth at detached homes in Toronto as well as detached house prices in Scarborough.
As you can see by the chart below, detached house prices increased 4.45% in Toronto year over year, but declined 17% when you compare first & second half of 2022:
This puts second half 2002 prices down versus average prices in 2021 - down 7% in Toronto
You may recall the media announced a 14% drop in prices last year and you can see by the numbers we have had a significant drop since Spring 2022 - over and above the media numbers. The drops have been steeper as you move away from the core (remember, these were also the areas that showed the highest spikes in increases in the spring. too)
Spotlight on Scarborough
The past 5 years showed exponential growth in home prices in Scarbororough.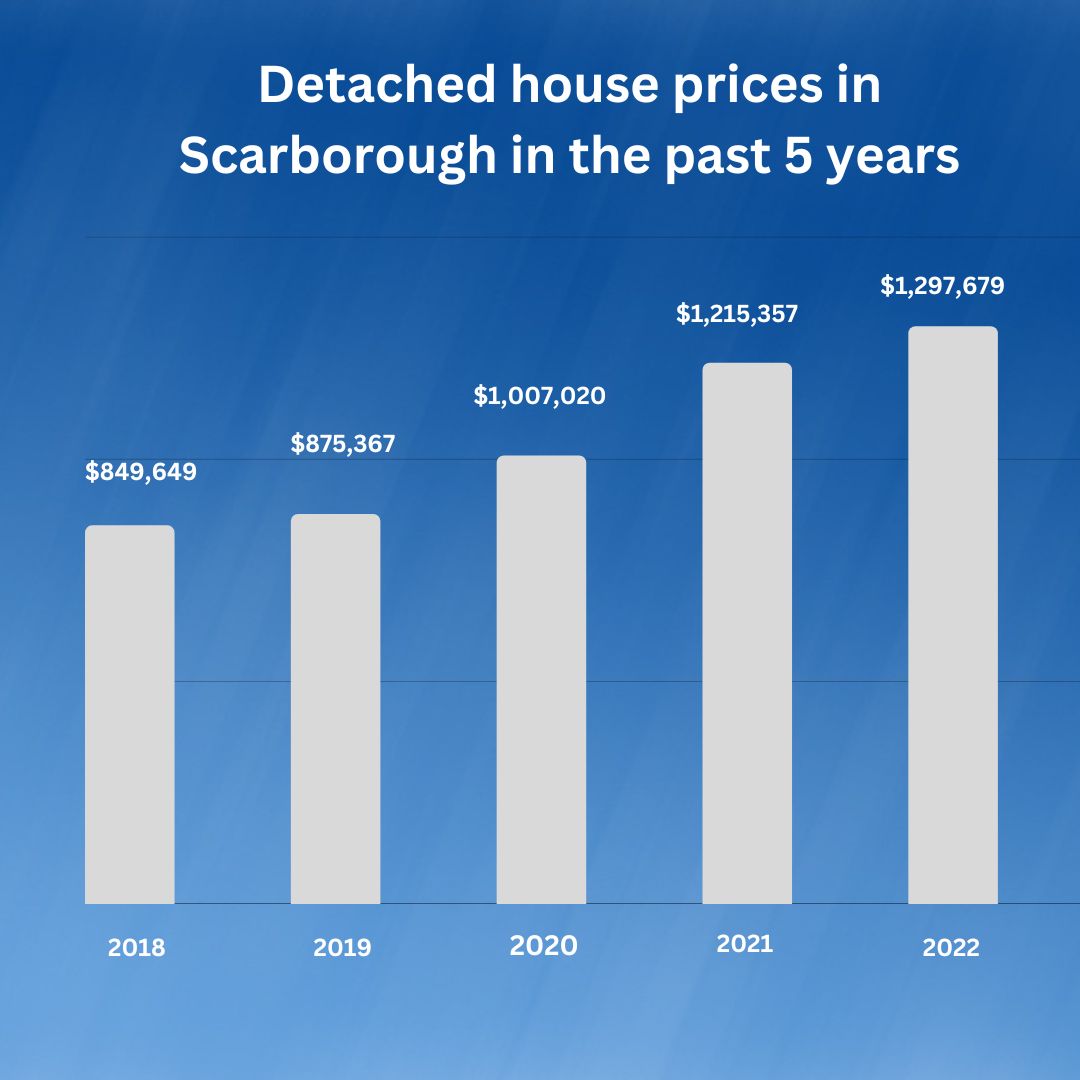 Scarborough mirrored Toronto trends of a 17% drop comparing first and second halves of 2022: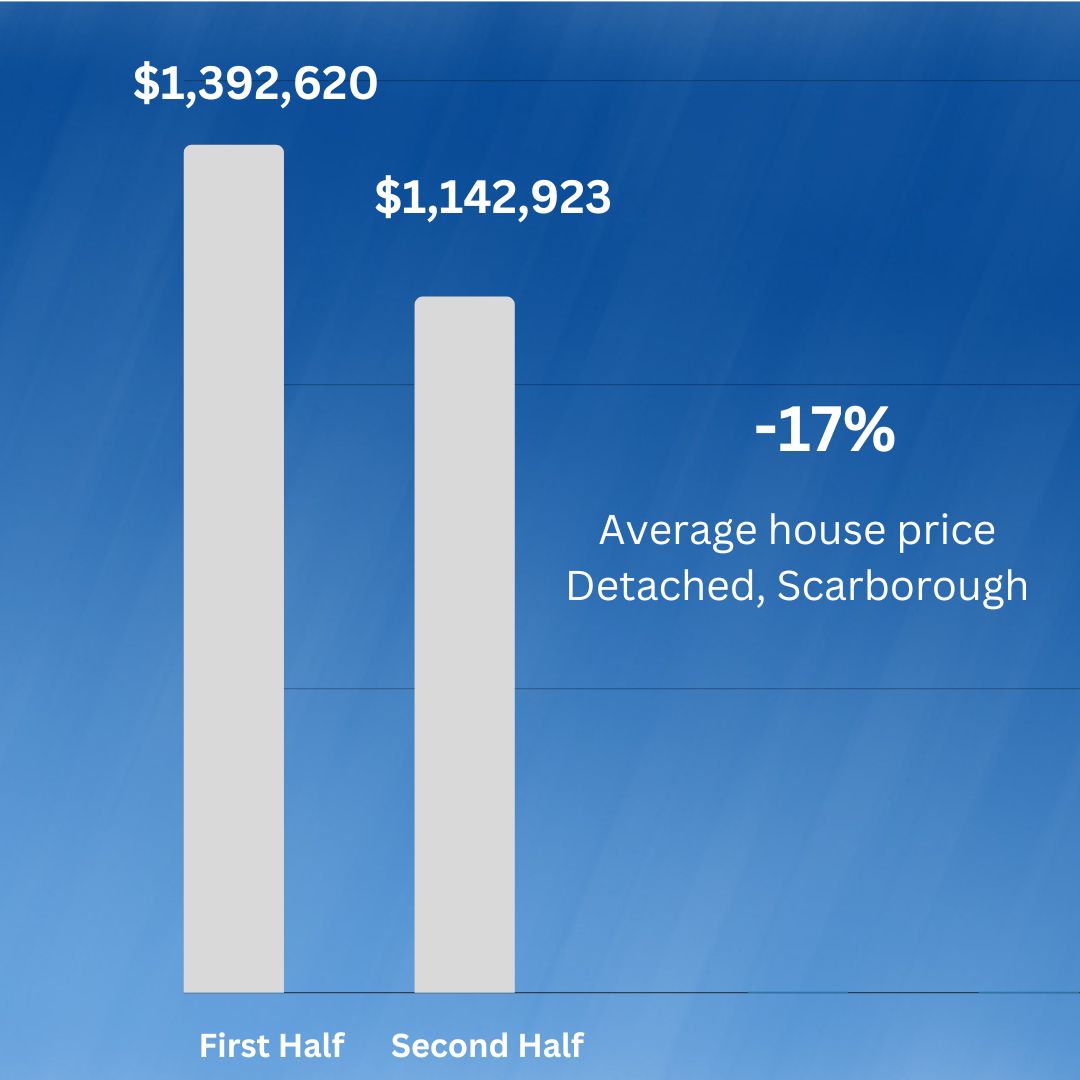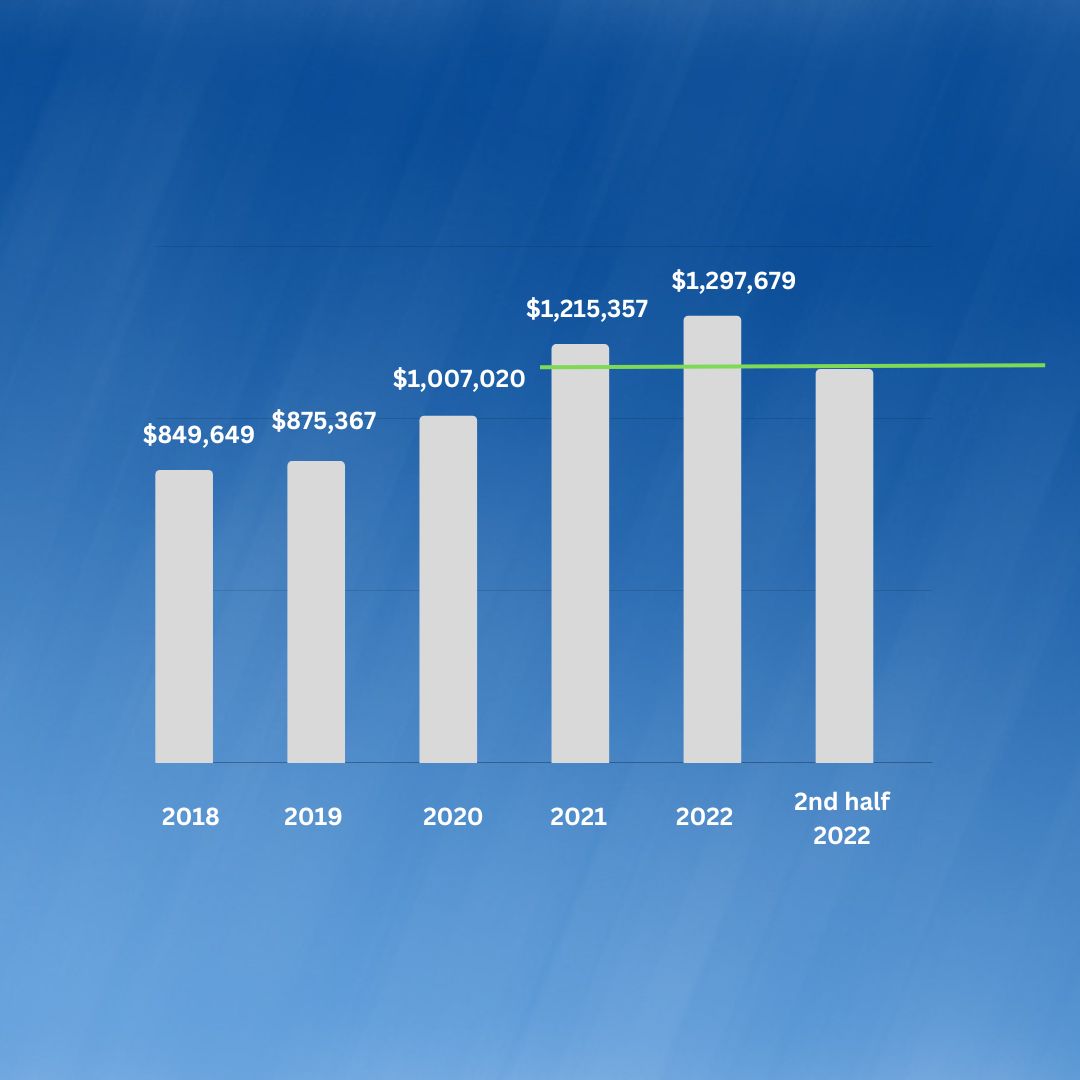 This puts second half 2002 prices down versus average prices in 2021 down 6.3% in Scarborough, at July 2021 levels.
2023 Predictions
2023 may be an unprecedented year! Yes, we have seen interest rates this high (and higher) in Toronto - but never when house prices have been so high.
Once the bank of Canada gets insulation under control at around the 2% level you can expect to see interest rates, stabilize and perhaps drop. With that consumer confidence will rise. Experts are predicting this will happen in the second half of 2023.
There is a feeling that January and February may continue to see low housing prices, although that may be affected as people are reluctant to list their homes - housing scarcity may result in lots of bidding wars!
I'm continuing to see well priced, beautifully presented and renovated sell over asking price as they attract multiple buyers.
An artificially low listing price may still continue to attract multiple offers, too.
And with prices lower in many first time home buyer price ranges, there is competition for homes that represent great value.