It's the news on everyone's mind when I talk to them about Real Estate. The recent Bank of Canada hike of 1% instead of the anticipated .75% to curb inflation has had a major effect on Real Estate affordability, and we are seeing the effects in the market big time.

Continuing the pattern of June, buyers are adopting a wait and see attitude, slowing showings, offers and sales!

As a result, prices are down in most areas.

This month I have done a video wrap up of what's happening - you can find my video here (I'm not acting shifty here - I am glancing sideways to my notes!) with key facts and my observations: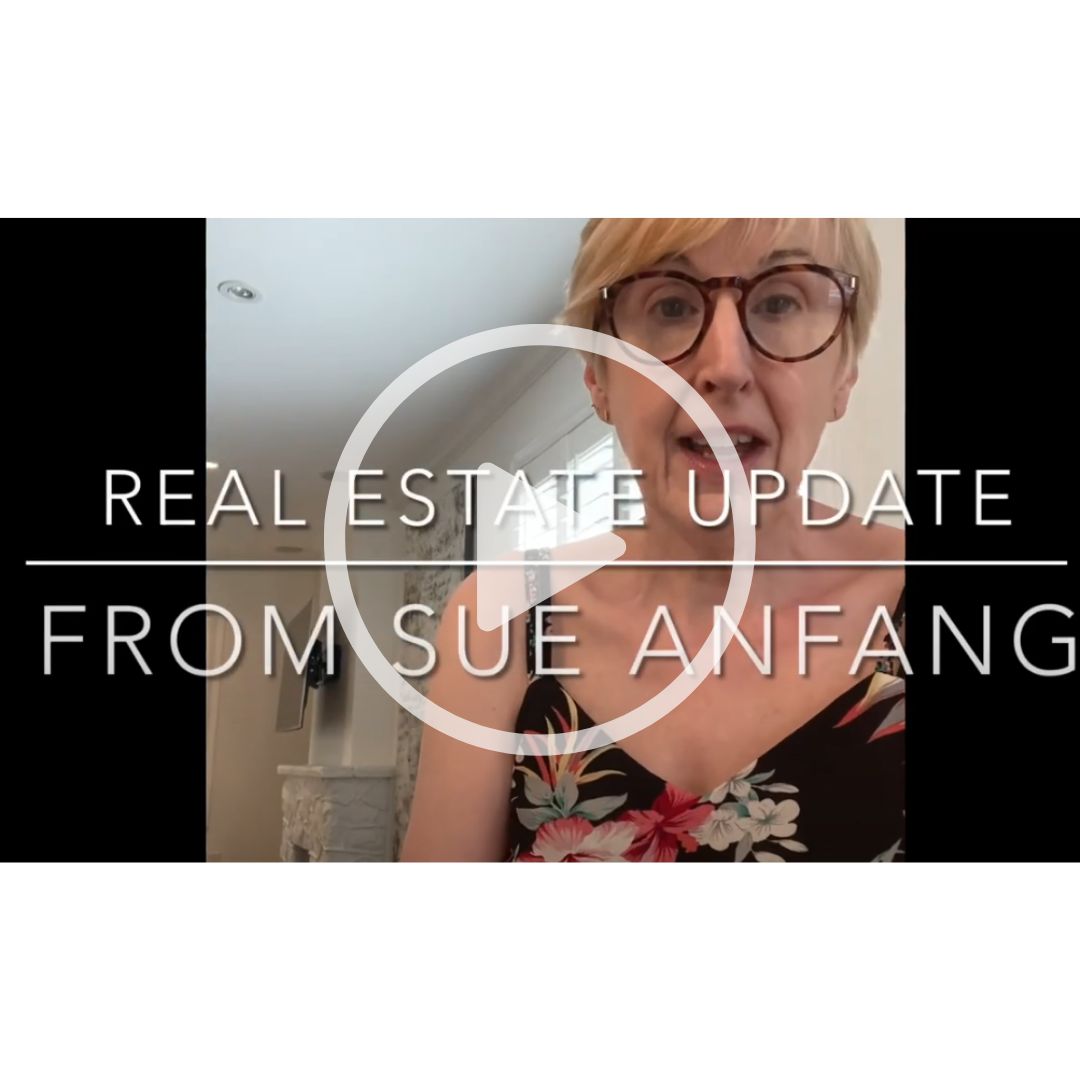 The average house price is $1,146,254, remaining 5.3% over June 2021, but is trending lower on a monthly basis. In fact, in many areas, homes are selling hundreds of thousands of dollars less than in the spring.
Affordability is the real issue
Even though home prices, especially detached house prices in Toronto have dropped (sometimes significantly since Spring) the affordability of these homes, even at the lower prices has not. Here's an example of a home that would have sold for $1.3M in Spring, that may sell for $1.1 now prices have dropped - this home is still costing more to carry!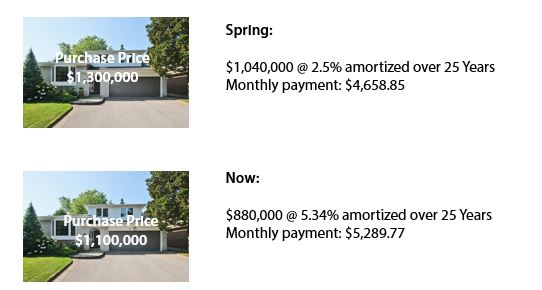 Qualification is tighter, too
Remember the stress test for home buyers? It's gotten stricter with the rate increases, too. In many cases, qualifications for a mortgage is now 6 or 7%
We had high interest rates before
Of course, the super low interest rates and skyrocketing home prices was unsustainable, and, as many agents will tell you we've seen high interest rates before. But the average house price during those times was under $300,000; and there was no pre-qualifying stress test, either.
Opportunities are there for those who seek them out!
We have not seen a market this slow in terms of sales, showings and offers in a long while (like 10 years) so it's a good time to look, research and if you find a deal, act fast. Once the market adjusts and normalizes these opportunities may not last long!
The Downtown Toronto rental market is very aggressive now
Now that offices are opening up and immigration has also opened up, there is more and more demand for downtown rentals, and rentals near transit. I've just been helping some clients rent downtown, and I can tell you it's brutal. To secure a rental, potential tenants are submitting applications without seeing the units, offering a years month up front, and 30% of the time they are leasing over the asking price! So if you're considering renting make sure you're organized and act swiftly.
To start your Scarborough home search, you can search by neighborhood here:
Homes for Sale in Scarborough Bluffs
Homes for Sale in Highland Creek