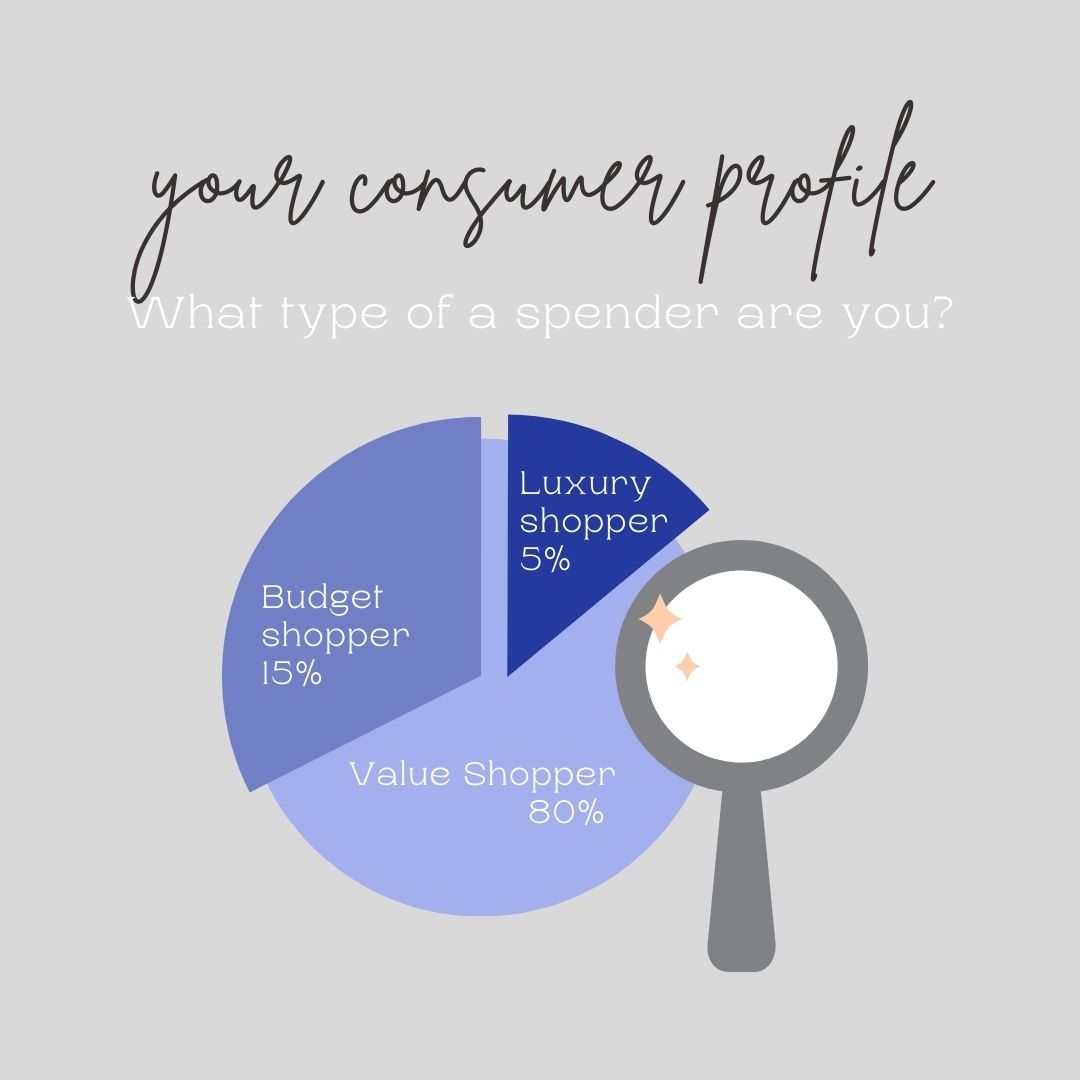 3 Types of Consumer spending behaviour


Did you know that consumers fall into 3 categories when they think about price?
About 15% always want to pay the

lowest price

About 5% want to pay the

highest price

About 80% want the

best value
If you are considering selling your home, I'd advise you to examine your own personal style of spending behaviour. This way, it will help guide you in choosing a Realtor that is aligned with your core values when it comes to spending. Let's examine the pros and cons of the two most popular types of consumers when it comes to Real Estate:
1. Price Shoppers
Everyone loves to save money. That's why discount agents and brokers are in business. They may be a great option for someone with a beautiful home to sell that understands the market and does this often (it helps if it's a strong sellers market, too). People who fall into this category are often people who will sell their home themselves, or even privately.
Likely this type of Realtor specialist really really understands your wish to save money. They likely do the same when listing your home. They probably also understand there are lots of buyers out there who want to save money too, and get the best deal possible, and likely work with a lot of discount buyers & Realtors just like them.
What could that mean to you? Let's think through the details. Let's just say they list your home for a low commission. Will they be able to help you with the costs involved in preparing and staging? Unlikely, when staging costs run upwards of $2,500.00 or more. Maybe they will, but will ask you to reimburse them if the house doesn't sell. Will they spend money on professional photography, video & advertising the home outside of listing on MLS? Will they spend lots of time answering questions and guiding you?
Understand that price you pay is tied to services & time provided to you. More importantly, ask yourself, is a discount agent is going to sell your house to a discount buyer?
2. Value Shoppers
If moving is overwhelming & you are not sure where to start, consider a full service agent who specializes in your type of property (whether that's your area, demographic or type of home)
What does that mean to you? Likely this type of agent understands how to prepare your home to get you the best price. They are probably willing to put some skin in the game, too by helping pay for some of the up front costs, depending on thier business model. They are more likely to be working as a Realtor full time (many Realtors aren't)
This does not mean that they think money is NOT important to you. A good full-service Realtor is prepared to use all their skills & expertise to net you the most price. They understand that proper preparation & marketing weeds out the 'deal hunters' and sets buyer price expectations. They know this will help your home sell faster in a competitive market.
Finally, they likely have a team that they can pull together to help them prepare & stage a home.
The picture below shows you some things a full service agent can do to help you sell your home; particularly if you or your family can't!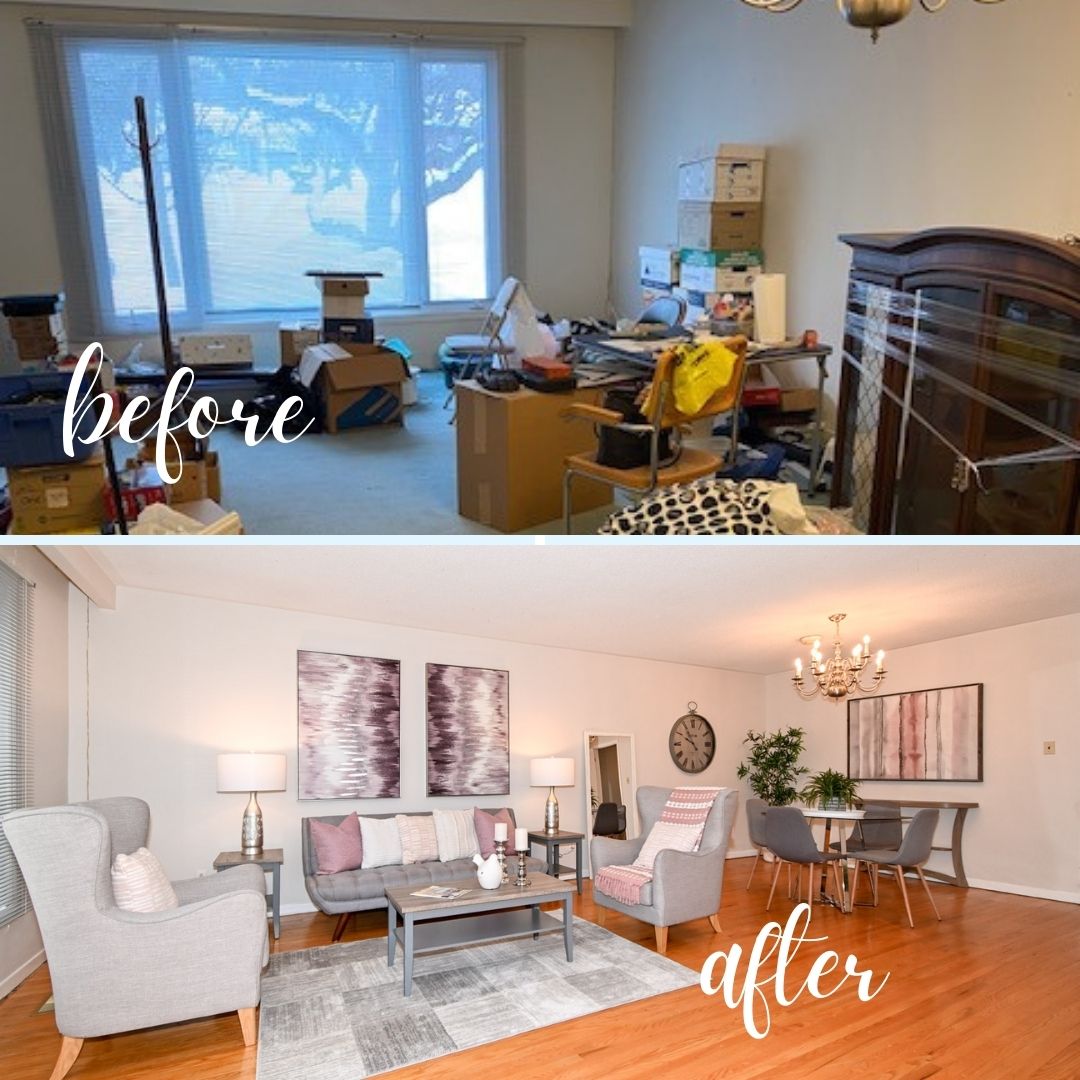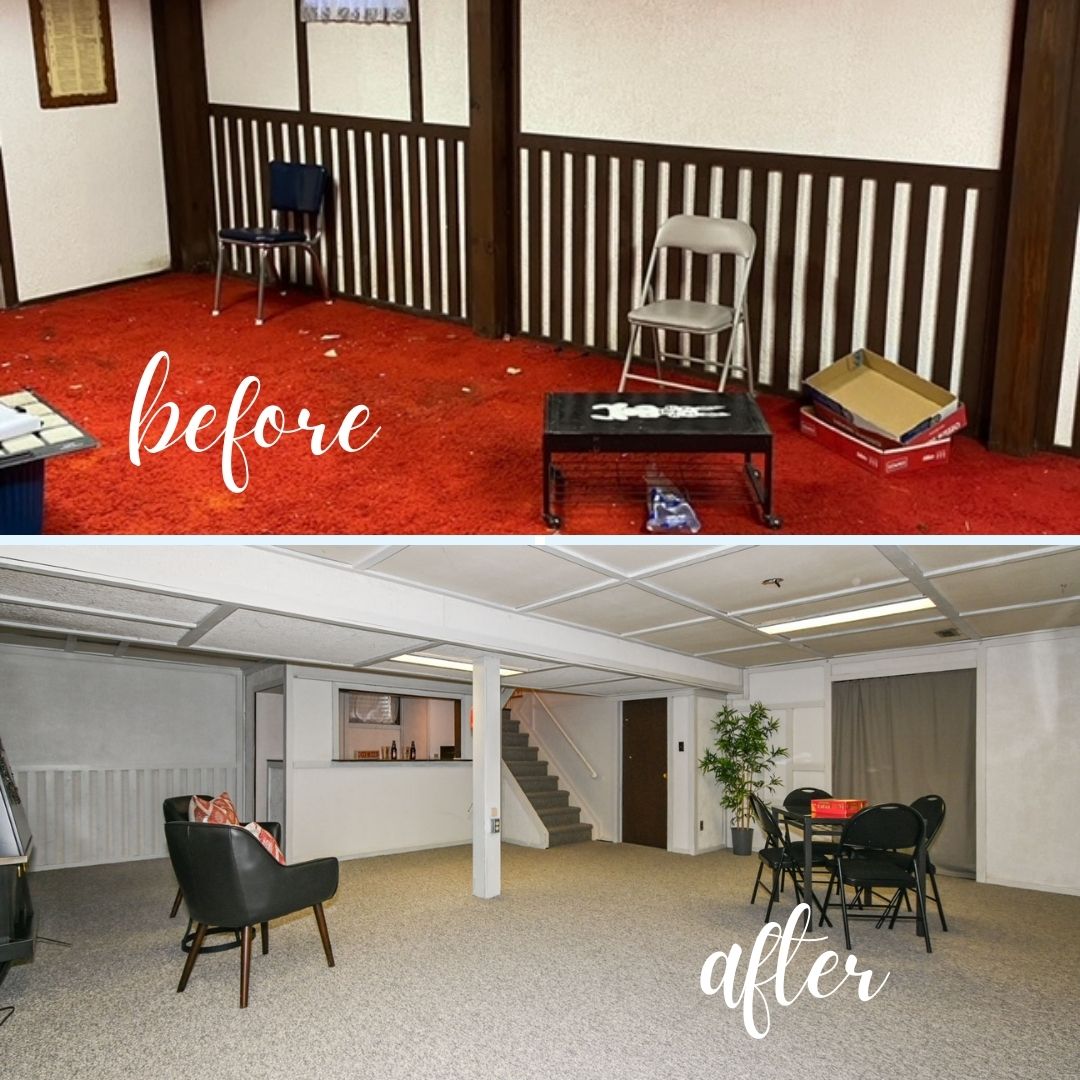 Ways a Realtor can add value to your Real Estate Goals
Time:
a Realtor with enough time to listen to your questions & concerns
a Realtor that's available when you need them to answer questions
a Realtor who does not make you feel rushed, or that you are bothering them, or make you feel your questions are silly or trite
If you're working with a Realtor team, that you have access to the person that you originally spoke to or that is your primary contact & not feel you are being 'sluffed off' to support staff
Expertise & Experience:
the Realtor can predict and avoid problems that may arise in a real estate transaction

they understand contracts & take the time to review them with you and explain them to you clearly

they understand their fiduciary duty to clients and explain them to you

they understand how laws outside of the regulatory rules and can advise you of potential pitfalls (like contract laws, recent court rulings with regards to real estate, the Residential Tenancy Act, new home construction regulations & basics of Landlord Tenant Tribunal hearings and procedures)

they are experienced negotiators

they have specialty accreditations and are continually upgrading their skills

they develop good relationships with other realtors, which make transactions go more smoothly
Trust:
they follow through on their promises

you can rely on them to be calm throughout the process

you can trust they have explained the paperwork to you so you understand everything you sign, and the paperwork is consistent with their explanations

they are consistant

they are thorough

they are prompt

they have systems they have developed so nothing falls through the cracks
Read the success story behind many homes I sell as a Full Service Toronto Realtor here: