Top agents, home stagers and research with buyers all agree on one thing: staging your house to sell nets you more money and a faster sale. So what is home staging & how does it work? The best way to show you of course, is with before and after pictures, and this post has lots of them!
(I always love before and afters, don't you?)
Home staging is the art of preparing your home for sale. Whether you are selling in a hot market or a cool market, staging is proven to net more money and a faster sale. It doesn't matter if your home is for sale in Scarborough, Toronto, Pickering or Whitby - home staging works!
Although many people think of it as removing and replacing all your furniture, I lump de-cluttering, painting, repairs, cleaning and decorating all under the topic.
In this article, I am sharing my secrets to home staging!
There are basic rules then there is how I approach it:
Basic principles:
Each room has a defined purpose
Furniture and decor items are removed or added to enhance natural light
Public storage spaces (cupboards & closets) are de-cluttered
The home is sparkling clean
Personal items (family photos, religious items) are removed)
Each of these basic principles shows the buyers what they want to see - like so:
Each room has a defined purpose - I can clearly see what furniture fits, and the best use of the space for me
Furniture and decor items are removed or added to enhance natural light & flow - the space feels open & bright
Public storage spaces (cupboards & closets) are de-cluttered - there is enough storage for my needs
The home is sparkling clean - it looks so well maintained!
Personal items (family photos, religious items) are removed) - I can picture my family living here
How I approach home staging:
It's the art of preparing and decorating your home to sell. I like a house to feel cozy & warm, not like a furniture showroom. So even with an empty house I like to stage it with eclectic, down to earth pieces.
I like to start with a blank canvas, repainting in neutral colors & removing wallpaper and heavy drapes - it immediately brightens the space: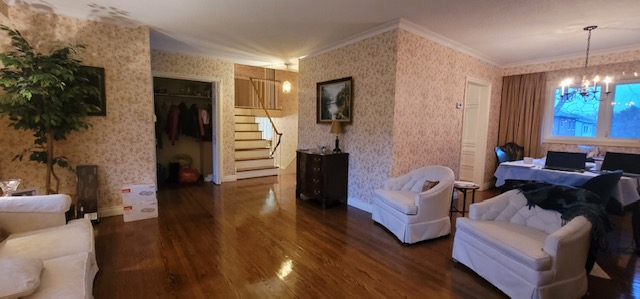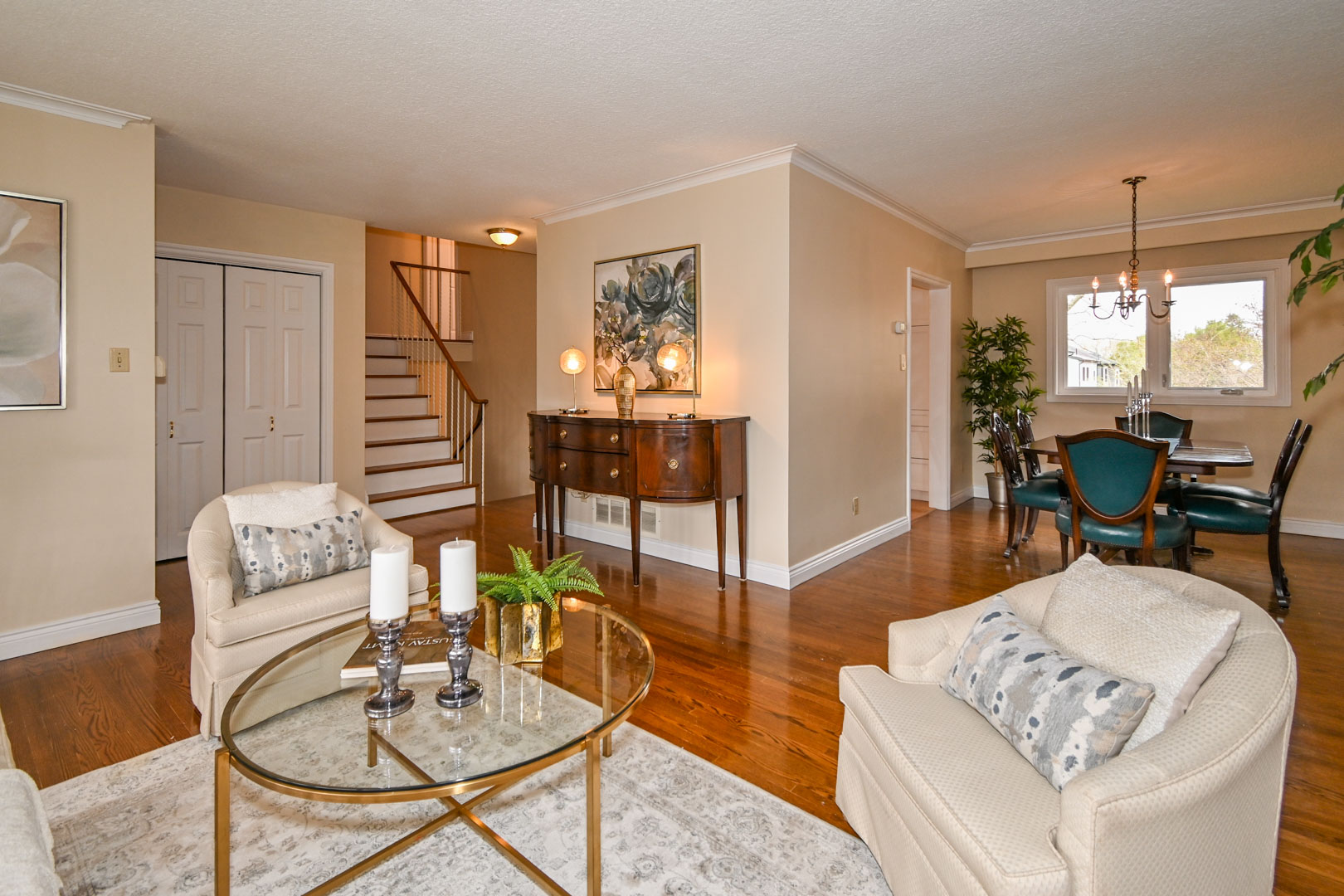 I use the homeowners own furniture, if possible combined with the professional stagers art, decor items & furniture. For example in the pictures below we took out the ornate dining room chairs and replaced them with modern linen covered parson chairs to update the look: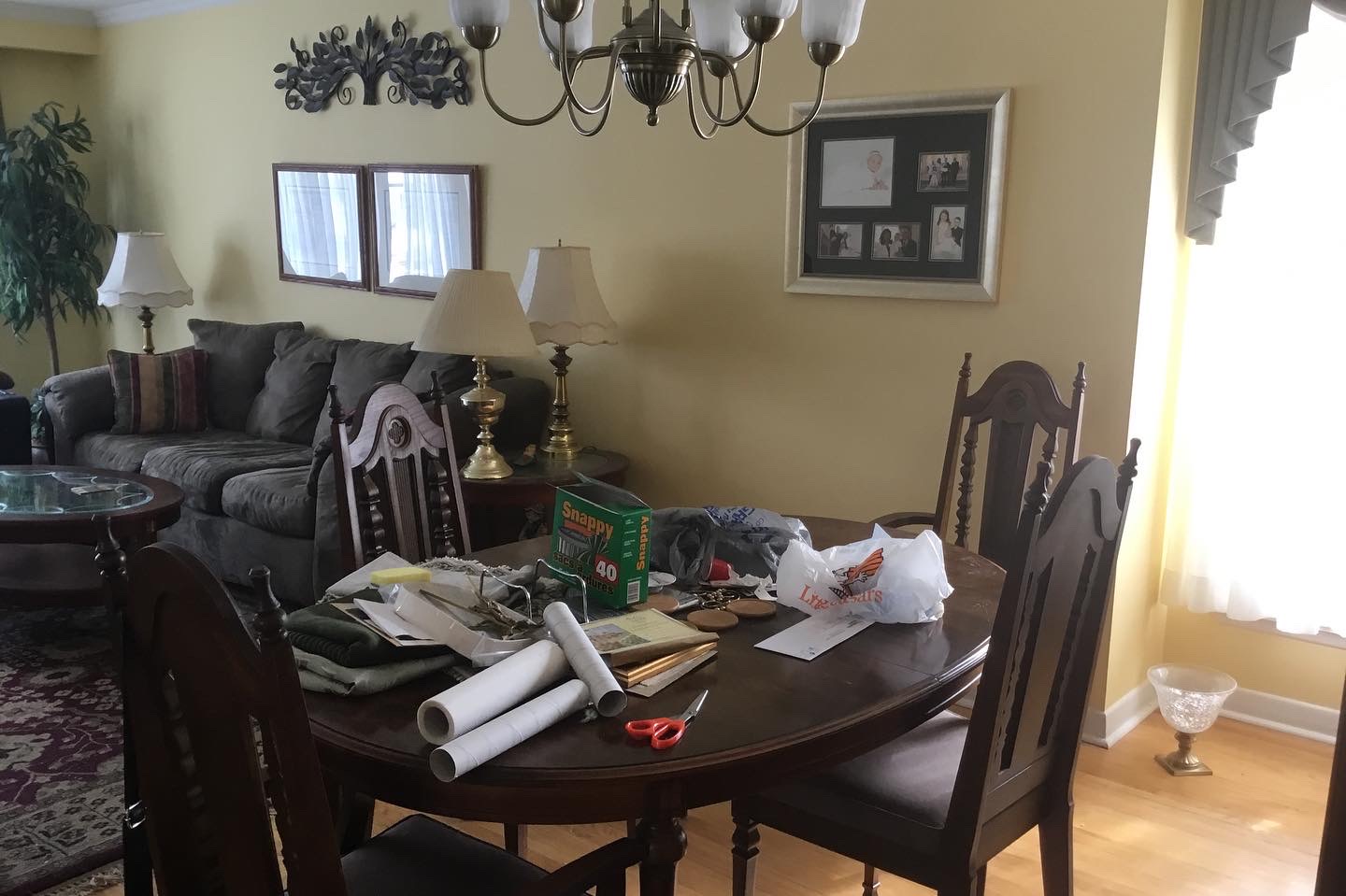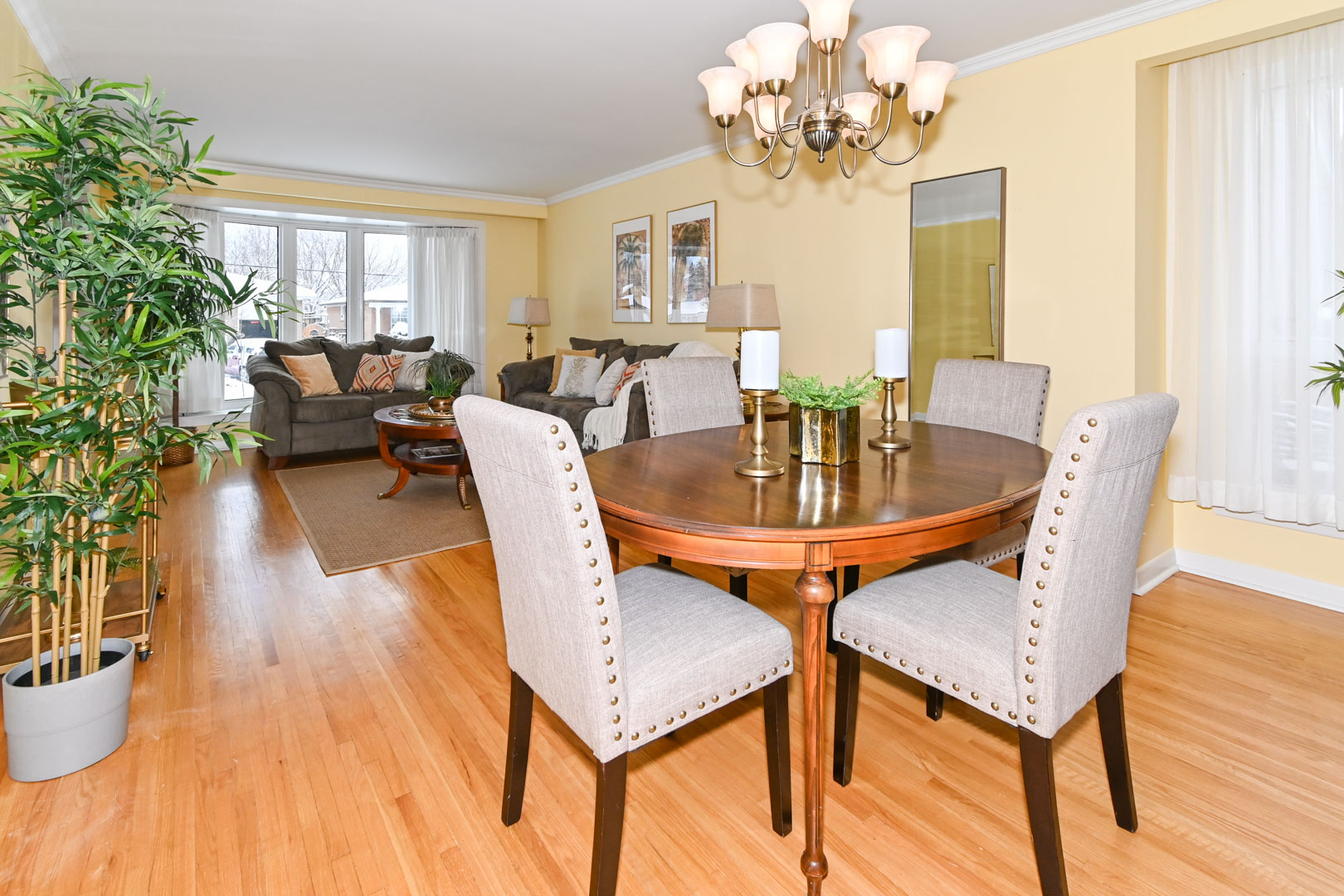 Here's an example of how a vacant condo looks after painting and staging with appropriately sized furniture for the space: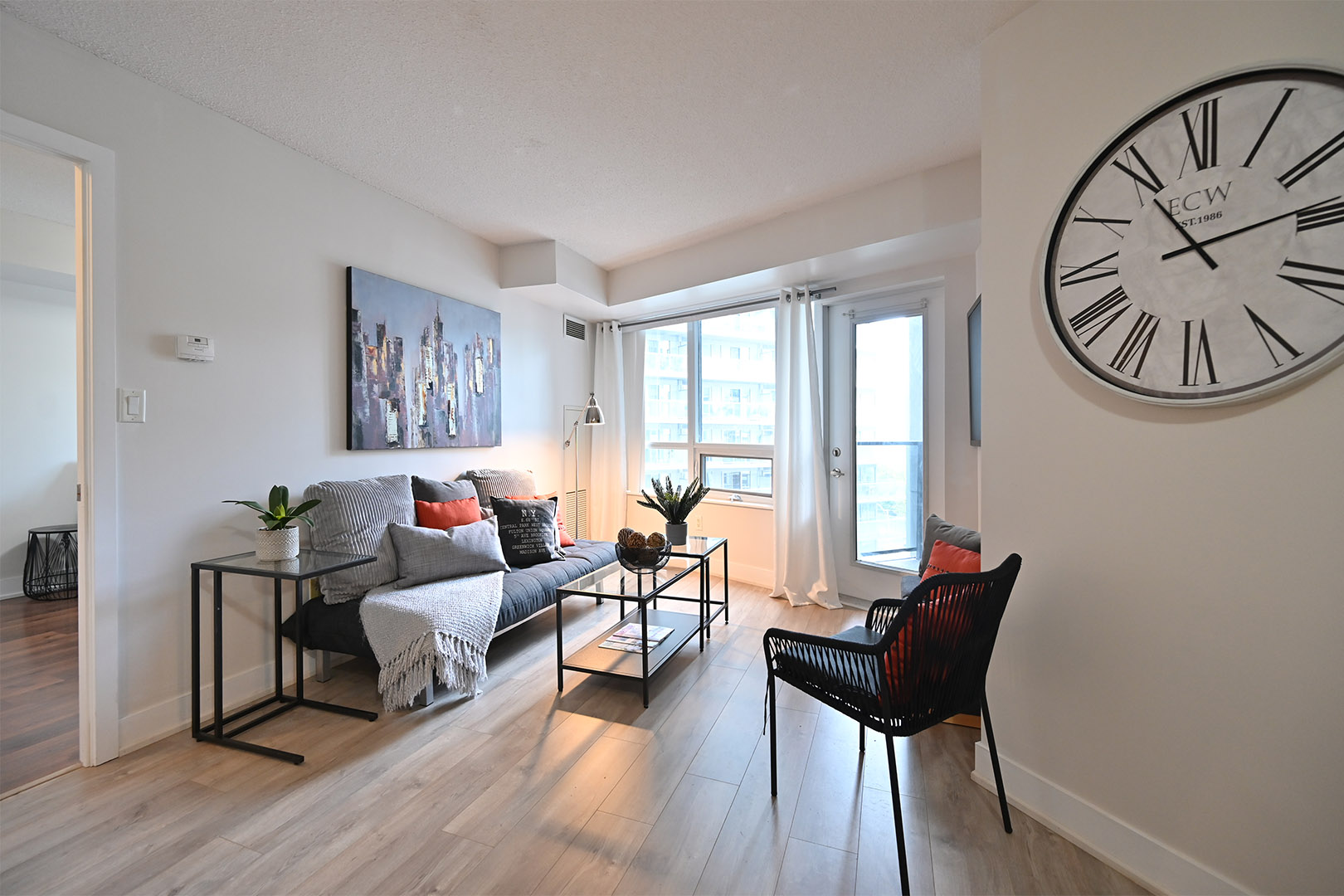 Finally, how some simple paint and decluttering open up this bedroom (we just moved some extra furniture to stage another bedroom). Oh and we replaced the old blind with new mini-blinds, too.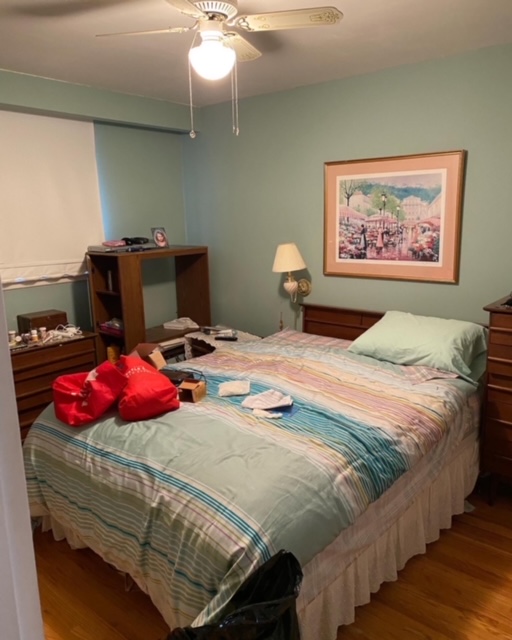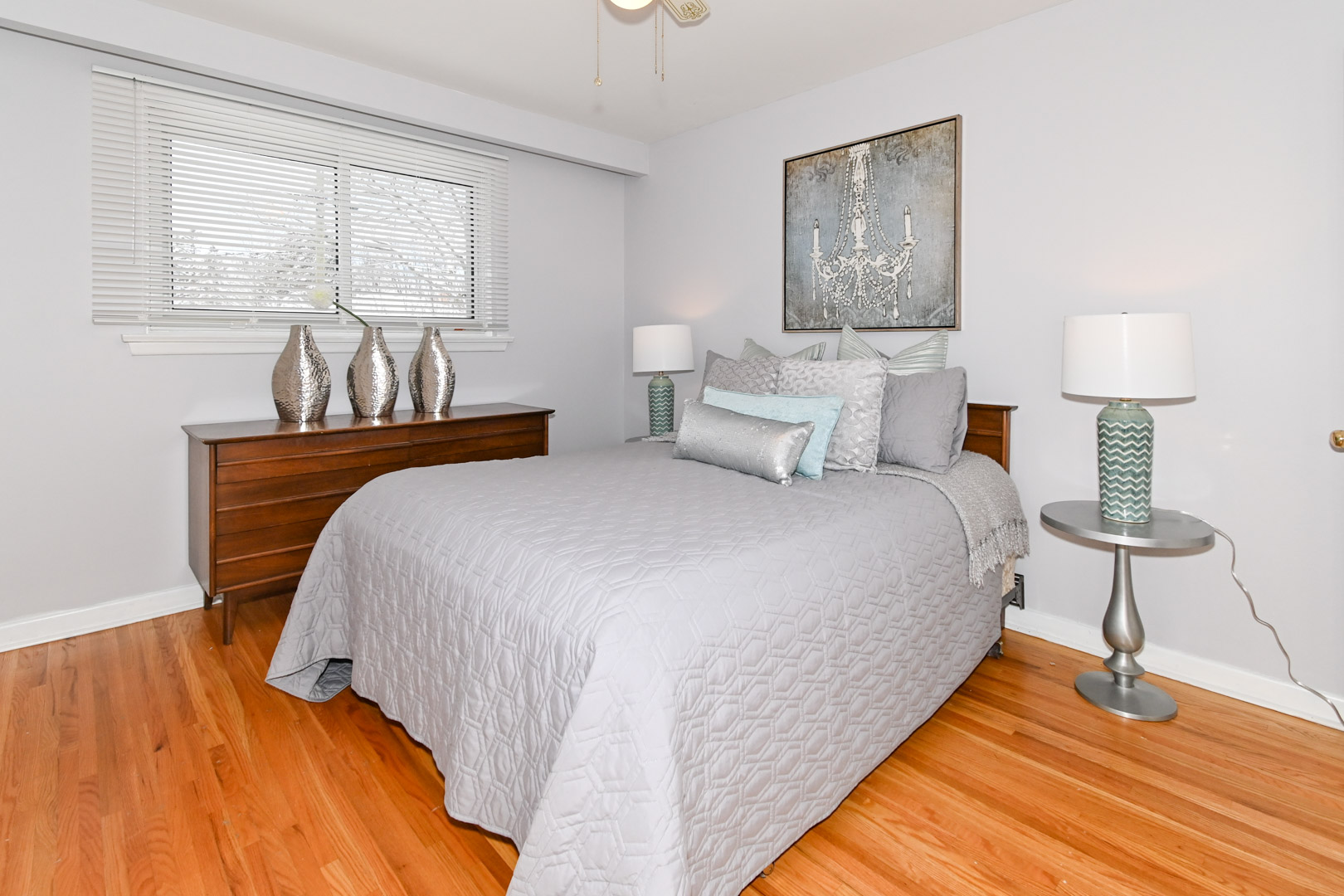 For more before and after pictures you can check out my preferred stager's website at:
To see how decluttering and home organizing works, check out my preferred de-cluttering expert at:
To see the final walk through video of a Scarborough home for sale I recently staged visit my Youtube Channel:
42 Ravenview Dr. Scarborough Video Tour
Other benefits of home staging:
A staged home helps potential buyers visualize themselves in your space. In fact, a 2019 National Association of Realtors study on home staging reported that 83% of buyers' agents said staging a home made it easier for a buyer to visualize the property as a future home. This is why it's important to de-personalize your space, removing family photos and other personal items.
Do you really need to stage a home when the market is hot?
When a market is hot, buyers have a greater sense of urgency. This means they have to move quickly and are more easily swayed by first impressions and emotions. Homeowners can use this to their advantage by staging their home. You can also strengthen a buyer's connection to the home by staging it for the season in a subtle way.
In a hot market, a staged home will stand out from the competition, drawing buyers to your home making it more appealing than other homes that may not be staged.
Pictures of Staged homes are more appealing
The process of searching for a home almost always starts with online shopping. This increases the need for staged photos. Great photos can determine whether or not a future buyer will even visit your home.